News and updates
Summer 2018 Quarterly Membership Meeting

Hey Great Lakes Four Wheel Drive Members! If you didn't make it you missed a really good quarterly membership meeting!!! After a great breakfast served up by Elwood's Restaurant and provided by the What Lies Beyond club we kicked the meeting off! Thanks...

Is there any plans in the works? Date, place, anything talked about yet? I'm wondering as I need lots of advanced notice for work schedule. Sent from my iPhone using Tapatalk

New Land Use Committee Chairperson!

We have a new Land Use Committee Chairperson! Bob Miller is the new LUC Chairperson. He comes to us with a broad base of full-size 4x4 knowledge & experience dating back to 1975 when he acquired his first Jeep - 1969 Kaiser-Jeep CJ5 with 225ci V...

Hello friends, Jonathon and I are about 2 months away from our 4th annual trip to the Iron Range ORV Park in Gilbert, MN to participate in a fundraiser to benefit Multiple Sclerosis research and patient support. We would appreciate any support you can...

Spring Quarterly - Quick Update

Hello Great Lakes Four Wheel Drive Association membership! Last Saturday (5/12) the Two Tracker's hosted the GLFWDA Spring Quarterly Membership Meeting, and it went very well! Thanks to all the GLFWDA members who showed up for the meeting and the very...

New member Genesse County....HELLO!!

Hi , I'm Jim....just joined....I'm from Genesse County. I have a 94 Toyota with a few upgrades. Looking for people to 2 track with and check out some of the 2700+ roads that opened up Jan 1st. Attached Thumbnails

:wave: Seems like so long I should start here again, lol.

Rocks and Valleys Easter egg hunt

Who is going this Saturday, April 21st? I will be there with my granddaughter. :wave:

2018 3rd Annual West Michigan Jeep & 4X4 Fest June 23rd

It is that time again. This year Operation Appreciate Freedom's West Michigan Jeep & 4X4 Fest: American Military Edition has not just the 50/50 tickets were the potential pay out could be $12,500 if all 5000 tickets sell. We also have a mini Jeep...

Hey all, just starting this forum today. Quick background, my wife and i just retired, and are in the process of moving to our new home near Gladwin. 6 months ago we purchased our first Jeep. A 2011 Rubicon Unlimited. It was stock and mint condition...
Great Lakes Four Wheel Drive Association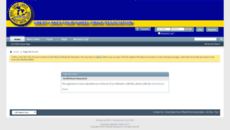 Visit glfwda.org
Online
Catch up on Glfwda.org news, updates and popular pages. Glfwda.org has issued 1 article this month. Glfwda.org is a website that might be still building its audience and thus rated quite low by Alexa (estimated traffic is around 1.8K visitors per month). GLFWDA provides generally secure and family-safe content, so users of all ages can visit it.
60
Daily visitors
483
Daily pageviews
6 193 110
Alexa rank
MyWOT
Recently updated websites