News and updates
Our owner, Ron, got featured on the 27th June 2018 edition of the Straits Times! They called him "the music salesman who didn't think Madonna would be big"… Link to Straits Times Article The post Meet The Owner appeared first on Rehab King (Singapore...

Only from 1 Aug to 4 Aug 2017 Special prices – while stocks last! Visit us at Blk 164 Bukit Merah Central #01-3643 Singapore 150164 The post Rehab King Sale appeared first on Rehab King (Singapore).

Rehabking will be closed from 15 November to 23 November for us to recharge! In the meantime, you can shop online at our sister store at diapersndiapers.com (a large number of rehabking items are available there too). The post Closed for Holidays (Nov...

Shop Online at Diapers n Diapers

The same team behind Rehab King @ Bukit Merah is bringing you a new option for online shopping – Diapers and Diapers Online! You can shop online anytime, anywhere with your mobile phone, tablet, laptops etc. We are starting with adult diapers, incontinence...

Caring for an Ageing Population

Alongside many other nations in the world, Singapore is facing an ageing population. It's not surprising. Our seniors are living longer today because of advances in healthcare and while many are healthy, some of them do live with impairments and chronic...

Closed from 16 March to 19 March

Rehabking will be closed from 16 March to 19 March. We can still be reached through SMS and email. Thank you! The post Closed from 16 March to 19 March appeared first on Rehab King (Singapore).

It's midweek Wednesday! We carry a number of TENA products that are in process of being updated on the website. Hence, if you do not see a particular model here, or you are looking for certain sizes or specific needs, contact us. We will be glad to...

Our shop opens at usual operating hours 11am – 6pm weekdays, 11am – 5pm on Saturday. We look forward to serving you. In the meantime, also like our Facebook page, to stay connected and updated on our new products and promotions. The post...

Change in Operating Hours from 17 Apr to 23 Apr

For this one week, our opening hours is now changed to 1pm. Beary sorry if you reach the shop and there's nobody to attend to. Have a drink at the food centre and we appreciate your kind patience. 17 Apr, 21 Apr – 23 Apr: 1 pm to 6 pm ...

RehabKing latest Wheelchair Range (SOMA & KARMA)

RehabKing is proud to announce our newest additions to our wheelchair range. SOMA and KARMA are our latest wheelchairs specially designed to be strong, yet with a focus on ensuring portability, while ensuring safe transportation of their occupants...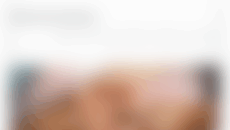 Visit rehabking.com.sg
Online
Catch up on Rehabking.com.sg news, updates and popular pages. Rehabking.com.sg has issued 1 new article this week and 1 article this month. Rehabking.com.sg is a domain not yet properly estimated by Alexa. Rehab King provides adult-oriented content (e.g. sexual imagery, offensive language, etc), so users under the age of 18 are not permitted to visit it.
N/A
Daily visitors
N/A
Daily pageviews
N/A
Alexa rank
MyWOT
Recently updated websites